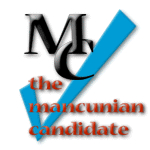 What's the M.O.? What are you selling?
Why did you click on this link? Googlebots Go Home!!! Surrender Dorothy!!
March 15, 2004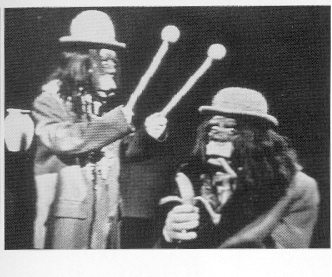 Some of the answers to your questions are now provided although we are still not finished. In fact we have only just begun this monumental undertaking. I assure you it is difficult and the greatest care has been taken to ensure authoritativeness and to maintain a slavish, and sometimes maniacal, devotion to accuracy.

All we can say is we stumbled upon the Sybiline Oracle by mistake. This was back in 1998 before the last Election. We were told we had a sacred mission to create this website. We have been chronicling the activities and momentous happenings in the lives of the four candidates ever since.

However, as the debates are rather lengthy, it is good that you clicked on this very brief introduction.

At that time we could not understand all the doom and gloom of the prophecies. We were focused (erroneously so) on the Y2K Bug and missed all the important clues to the new direction. What can we say but "Hey! Now we know."

All concerned citizens may chat in our immensely popular Cobi Catalan Chat room....a full dictionary will be provided to assist you in the complexities of Catalunian. Some of the utterances are in a curious language. Oh, well..at least we will not make you learn Basque. In the meantime you can view the current election stats and read about the candidates in our press room

Stay tuned for more. Me gusta solamente los enanos y estamos aqui por la Cerveza.

For instance, if you are in a football pool and it says Dallas v. Miami with a spread of 6, you type: "Will Dallas beat Miami by more than six points this Sunday?" I would very much enjoy hearing if you have any success with this so please write to: Supreme Dictator Tot with your football pool success stories.

P.S. I am assuming that this extremely valuable resource can work with "European" football just as long as you send check or money order to the Dictator Tot for an AC/DC adapter. The amount you send is up to you.