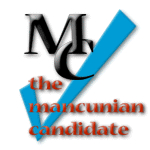 Mandatory Democracy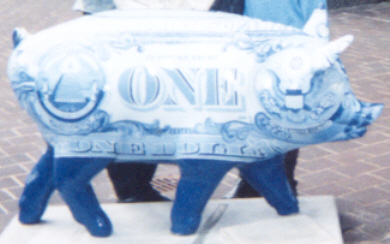 Porkopolis Now!!!!
Inspired by real life events that took place in Rio de Janiero in the Fall of 2001.....
Since the September 11 attacks, we believe it is time for us to unveil a revolutionary new doctrine being expoused in The Land Down Under (Brazil to us). For it is there that, a man by the name of Garothino (whose name actually means "Little Boy") has declared a state of "Mandatory Democracy". In other words, if you don't vote, you die.
If you know your history, you will know that when Little Men speak, you better listen. Look what happened to those who did not listen to Napoleon. Tubby Custard did not listen to Little Big Man at the Battle of Little Big Horn. Today, many in Brazil are clamoring for Johnny Walker (The Red and the Black). Mr. Walker is still in protective custody in Guantanamo Bay. President Bush, during his historic trip to Conshohocken, refused to comment on what the fate of Johnny Walker might be. "He's not gonna walk" was all he would say.
As prophesied in the 11th book of the Mancunian Candidate (written after Nixon went to China), The Dole Banana Republican convention in Philadelphia Freedum dum was a huge success (for Bush). Theodore Rex is top of the pops again! Tolkien's "The Two Towers" is number 3 on the UK's best seller list. Clinton's dog buddy is dead after Socks was forced to leave the White House in disgrace. Who knew the Presidential Palace was not big enough for a cat and a dog. As it turned out, Buddy committed suicide at his new home in Chappaqua, New York. It always did have a high teen suicide rate, but Buddy was only four. The life of an ordinary citizen, after the high life of the White House, must have been too hard for Buddy to cope with.
Which brings us back to the Mayor of Rio aka Little Boy. Little Boy (like Ramses and Chiops before him) decreed that they would build Earth's largest swimming pool in the Favellas (to keep them away from the Jet Setters at Ipanema). In better times, they would have simply shot them, but it's no longer politically correct to do so. In order to complete the swimming pool, thousands of tons of sand had to be trucked up the side of a mountain. Water too, had to be brought in. But finally the unveiling was complete.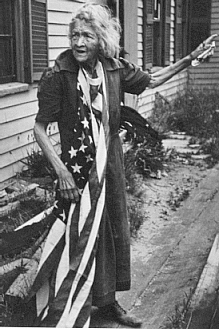 As it turned out, Mandatory Democracy became more like Voluntary Nazism (or possibly the shoot out at the UK Corral). Within minutes, the once gleaming pool became over run with gangs, all of whose first names were Al. Foremost among the gang of maurading Als were, Al Quaeda, Al Lewis, Al Falfa, Al Bundy, Al Pacino, Al Capone, Al Dos Huxley, Al F and Al Gore (straight from Pamplona). They got involved in a game of "shoot the person who is wearing your colors". Since the official color of the Als was red, anyone else caught wearing red had to die. They also forced people to say the word "Al Quaeda" out loud. Those who pronounced it "Al Kay Da" were allowed to live. Those who pronounced it, "AL Ki da" were shot instantly. "You say To-may-to, I say To-mah-to". It was defintely too late for Little Boy to call the whole thing off.
So what have we learned? Basically this:
Little Boy builds a Big Pool, like Little Big Man and Tubbie Custard at Wounded Knee and the Little Big Horn, to provoke an undeclared War in the Favellas in order to spare the Mussolini Euro Fashionistas the effort of having to constantly fend off pan handlers. In spite of all this, it was a fine day for Castro and his convertibles on Guantanamo Bay.
Said Castro....
"Gracias and Thanks for Giving me all these Prisoners of Bat Guano Bay. It's a fine Turkey day for me. I can finally be a Yankee in my own home with all these Yankee Dollars here! And please give some Johnny Walker to my doorman! I give Mr. Little Boy the money for 10 more pools by September 11. That way, the Terrorists will all be drowned or shot and we can go back to war as usual with the United States. I want to be Public Enemy number one. This is why we must get rid of all these Als and Grandpa Munsters. I must also thank my good friend, General. Ze Carioca for Bringing Davy Jones & Liam Gallagher here to sing the 'God Bless America/Manchester England England medley'. Es O Si Que Es? (That's SOCKS to you Buddy). It's Top of the Pops!!!!! Also we want to see their special guests Rita Lee and the Rita-Lins back here real soon too."
Danke Shon Baby!!!